Practice Areas
We handle utility and design patents, trademarks, and copyrights.
Our Patent Attorneys
Our patent attorneys have technical degrees in chemical engineering, metallurgical engineering and material science, electrical engineering, medicine and the chemistry and biochemistry sciences.
Attorney Biography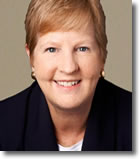 Cheryl S. Scotney
Attorney at Law and U.S. Registered Patent Attorney
Phone: 513-229-0383 x107
Fax: 513-229-0683

Download vCard

Cheryl S. Scotney is a partner in the law firm of Hasse & Nesbitt LLC. Her practice concentrates on intellectual property matters and specializes in the preparation and prosecution of trademark application registrations, design patents and copyright law.  She also advises clients on brand protection, both domestically and internationally, trademark enforcement, and licensing of intellectual property.

Ms. Scotney obtained a Bachelor of Science (B.S.) degree in Chemistry from Ball State University located in Muncie, IN and a J.D. from Capital University Law School located in Columbus, OH in 1998.  Prior to joining Hasse & Nesbitt she worked as a partner at Keating Muething & Klekamp PLL located in Cincinnati, OH and at Standley Law Group LLP located in Dublin, OH.  Before entering private law practice she worked for Chemical Abstracts Service (CAS) located in Columbus, OH.

She has counseled clients on brand protection and enforcement, international and domestic trademark law, copyright protection and enforcement, social media monitoring, sweepstakes and contest rules, licensing of intellectual property, domain name acquisition and enforcement and due diligence investigations for mergers and acquisitions.

Ms. Scotney is a member of American Intellectual Property Law Association (AIPLA), Cincinnati Intellectual Property Law Association (CincyIP) and International Trademark Association (INTA).  She is admitted to practice before the U.S. Patent and Trademark Office, State of Ohio, U.S. District Courts for the Southern and Northern Districts, Federal Court of Appeals and the U.S. Supreme Court.