Practice Areas
We handle utility and design patents, trademarks, and copyrights.
Our Patent Attorneys
Our patent attorneys have technical degrees in chemical engineering, metallurgical engineering and material science, electrical engineering, medicine and the chemistry and biochemistry sciences.
Contact Information & Directions
Phone
513-229-0383

Fax
513-229-0683

Email
to Email Us.

Map & Directions

Click here
to view interactive map and directions to this location.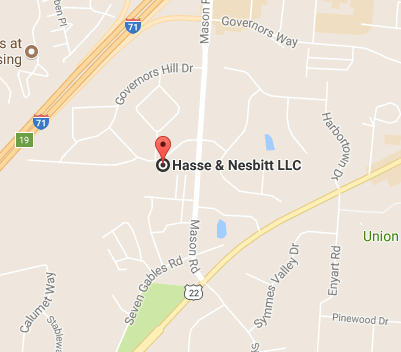 Hasse & Nesbitt LLC
8837 Chapel Square Drive, Suite C
Cincinnati, OH 45249 USA